Although we're living in a time when virtual worlds can be used for practically anything – from socializing with friends and family to attending concerts or meetings – it is a fact that it was Facebook's Mark Zuckerberg decision to rebrand his company into Meta that has pushed most of us into the era of the so-called metaverse- the new, blended physical and digital world in which our virtual and physical realities converge.
It is a world in which people can present themselves with customized digital images, the so-called avatars, to interact and attend events, to play games, and to make virtual purchases, which are among the myriad of virtual experiences that are offered by the futuristic internet described by the same term – metaverse.
Condensed to the basics, metaverse includes any digital experience on the internet that is immersive, three-dimensional (3D), persistent, and virtual as in not happening in the physical world.
Brands warming up to metaverse digital platforms
But a handful of businesses are already shaping the landscape since brands had been playing with the metaverse for some time before Meta made the term more familiar and some of them are getting serious now.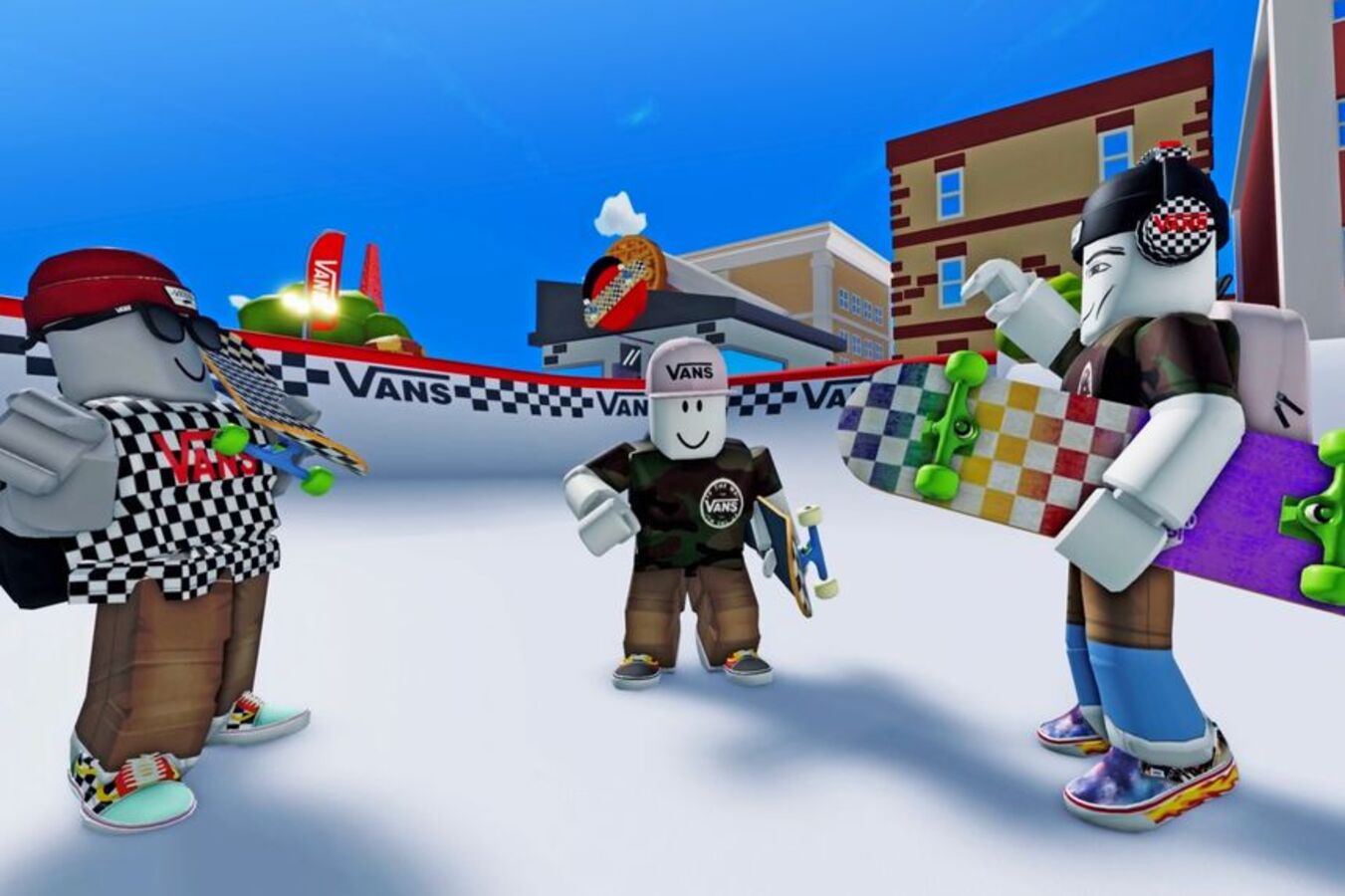 In an attempt to improve their brand recognition and get existing customers more engaged, companies including the streetwear brand Vans, Verizon Communications, and Mexican-food chain Chipotle have built their own digital worlds on metaverse-like platforms such as Roblox, VR Chat, or Minecraft.
Meta's announcement that it would develop a metaverse environment, including investing $10 billion in it this year have warmed up additionally the advertisers that were hesitating for a long time to spend marketing dollars on experimental efforts like the Second Life community made up of islands and avatars, which was promoted to much fanfare but never grow large enough for brands to benefit nor it created meaningful enough user base to stay relevant.
Others, like Chipotle's chief marketing officer Chris Brandt, believe things will be different this time around. He expects the consumers, whose habits have been changed by the pandemic, will welcome the more immersive web experience.
Brandt is confident that things like avatars using and getting everything delivered at home would change the way people think about digital.
From virtual burrito to selling digital bags in metaverse
Although Chipotle hasn't tried to sell anything yet on Roblox, it has built a virtual store in which where avatars dressed up in Chip Bag Ghost or Burrito Mummy costumes can get a free burrito after retrieving the code in a virtual maze they have to travel in.
Vans' offer in its virtual skate park in Roblox launched in September last year is a bit more versatile as the company sees it as a place to build brand awareness among its core demographic – 13-to-35-year olds.
Vans is offering users to try new tricks, to earn points they can use to redeem virtual shoes and skateboard customizations, for example, by hitting waffle-shaped floating coins while skating, or to buy more specific virtual items using Roblox's currency Robux.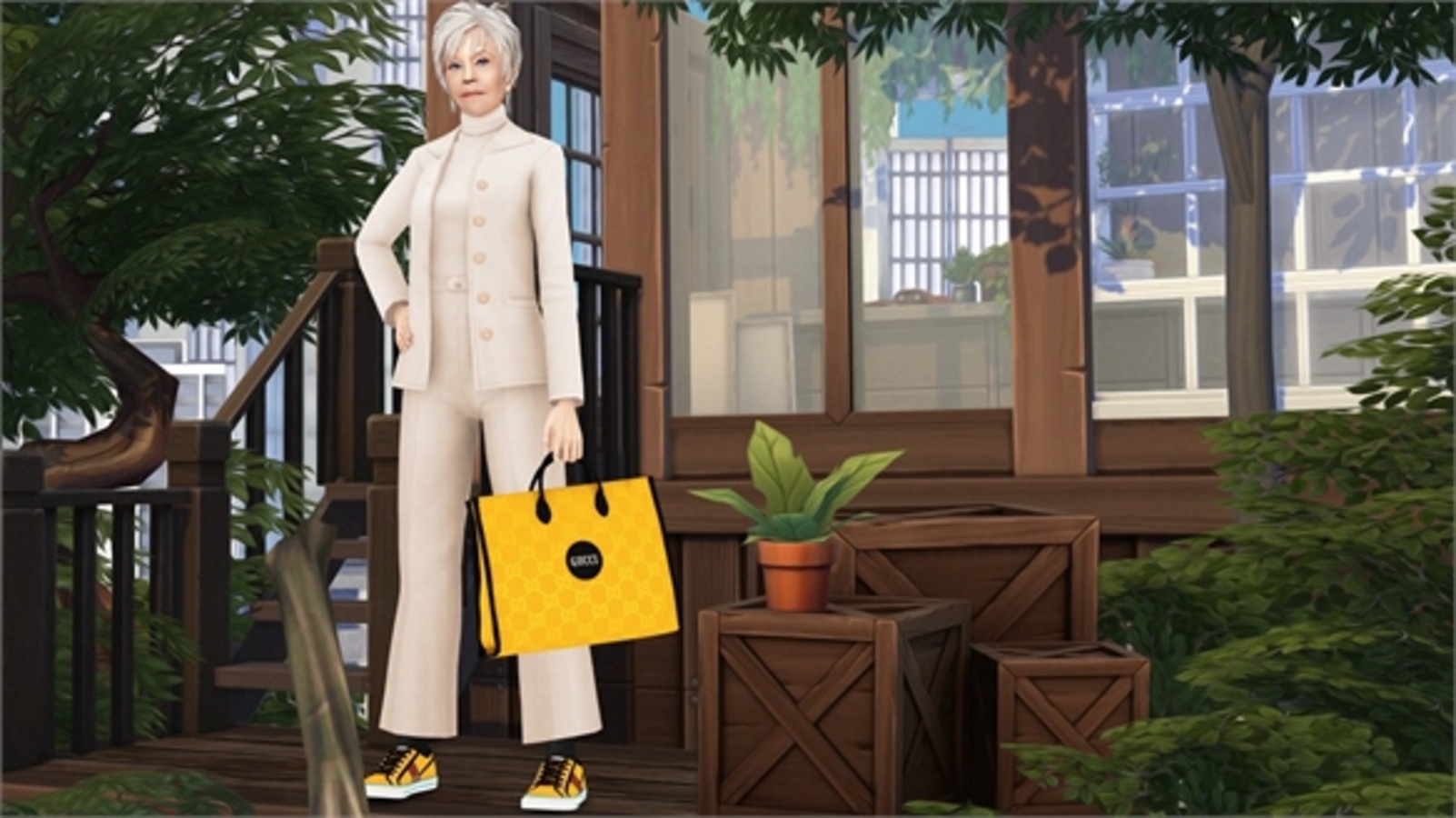 The fact that more than 48 million visitors have been into the skate park so far is a clear sign of the interest it creates.
But metaverse has proven to be a magnet for luxury brands too. The luxury fashion brand Gucci, which has embraced the metaverse in 2020, has collaborated with Roblox, in many ways, including selling several rare Gucci items on the platform.
To give customers a chance to explore and celebrate the brands' 100th birthday, the fashion house has created in May last year the Gucci Garden Archetypes, an immersive multimedia experience diving into the world of Gucci advertising campaigns.
On top of experiencing Gucci's creative director Alessandro Michele's vision, aesthetics, and inclusive philosophy through 15 past advertising campaigns, customers attending the two weeks event in the virtual Gucci Garden space were given a chance to purchase digital clothing – available only for a limited period to create a feeling of scarcity and increasing the prices- some of which sold for 350,000 Robux ($4,115) which is more than $3,400 retail value of the physical bag.
A breakthrough in privacy-compliant digital marketing
If the metaverse ever reaches the public interest level for which companies hope, marketers will have to face an uphill battle created by consumer skepticism, the lack of technical knowledge about AR/VR, and the slow motioned policy regulations especially with regard to privacy, which has become an increasingly important value for consumers.
This is slowly becoming a pressing issue since the metaverse is currently one of the buzziest areas in marketing, yet it is still not clear how privacy will be considered there.
However, the metaverse presents an opportunity to be a breakthrough in privacy-compliant digital marketing and a fresh start built on more privacy-forward tracking alternatives considering the impending deprecation of third-party cookies.
Brands are now getting the chance to implement in their metaverse platforms the lessons learned from previous digital marketing efforts, such as the importance of consent.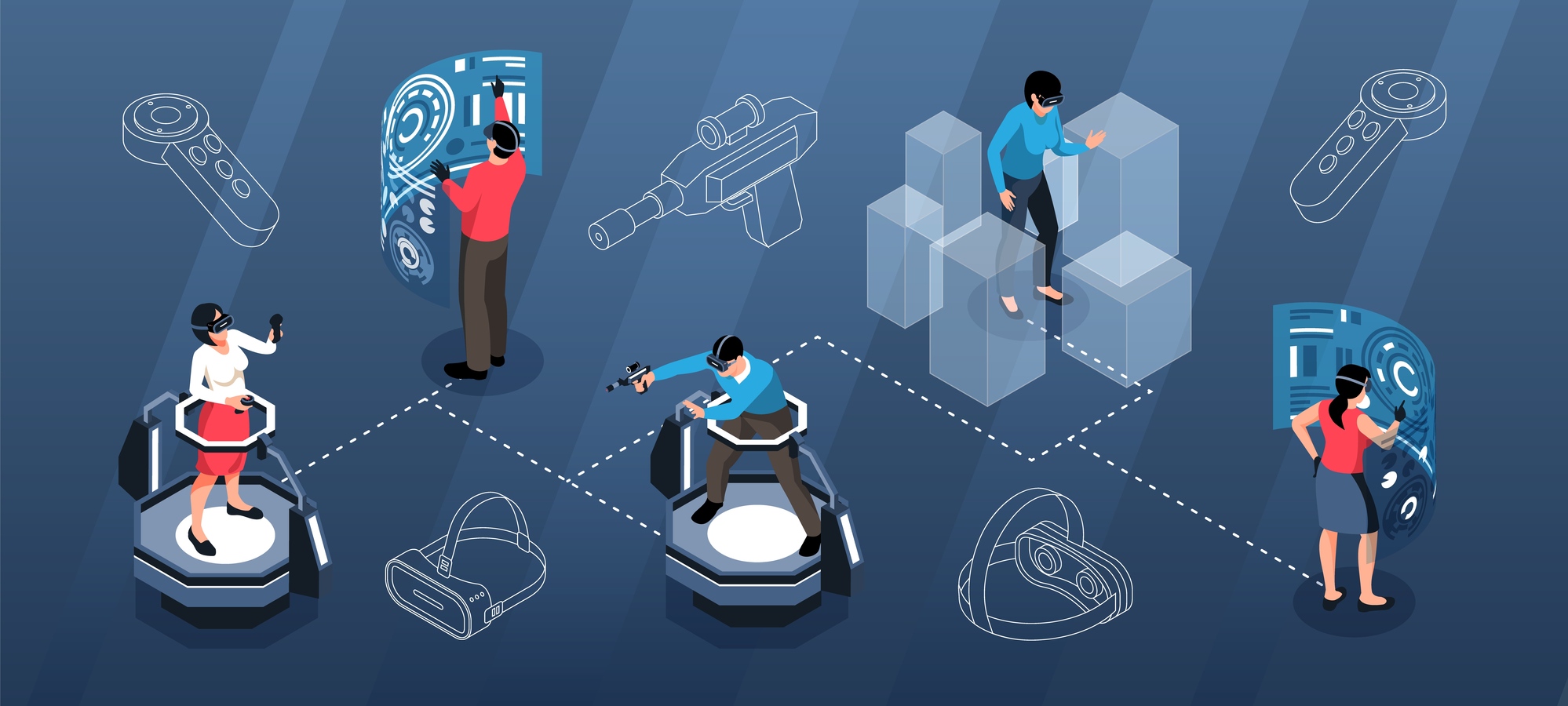 According to Rachel Noonan, director of strategy at agency Jam3, it would be ideal for brands to understand how the lessons learned from the internet can be applied proactively to the work that they're doing in the metaverse, which, according to her, will be a bit like the Wild Wild West.
This is especially important since Meta, similarly to how it did on social media before, is angling again for control in the metaverse so the fruit of the 'new world' could be spoiled for everyone if the brands remain passive.
Google plans to discontinue the tracking mechanism by 2023 offer significant opportunity for the metaverse – given the technology is still years away from fruition – to become privacy- compliant and a type of incubator for safer tracking methods – contextual marketing, for example- since cookies will no longer be an option.
Abundance of business applications
However, the immersive environment of the metaverse isn't just an opportunity for consumer-facing companies since it offers plenty of business applications, from rolling out product demos to retail employees to training future surgeons.
The tech company Nvidia's leadership, for example, believes that they can accelerate better business solutions and reduce waste by investing in metaverse simulations of manufacturing and logistics, for a start.
Many of these more creative virtual business experiences are likely to become even more relevant to how companies connect to their staff and their customers within the post-Covid hybrid or remote working environments.
It is important for each brand to find its place and balance the risk-reward equation before immersing into the metaverse ocean so they can grasp the possibilities and find inspiration among the companies that are leaning in fast and can act as test cases.
Many brands, for example, are taking full advantage of the metaverse's gaming part with branded experiences that are essentially virtual and immersive sponsorships.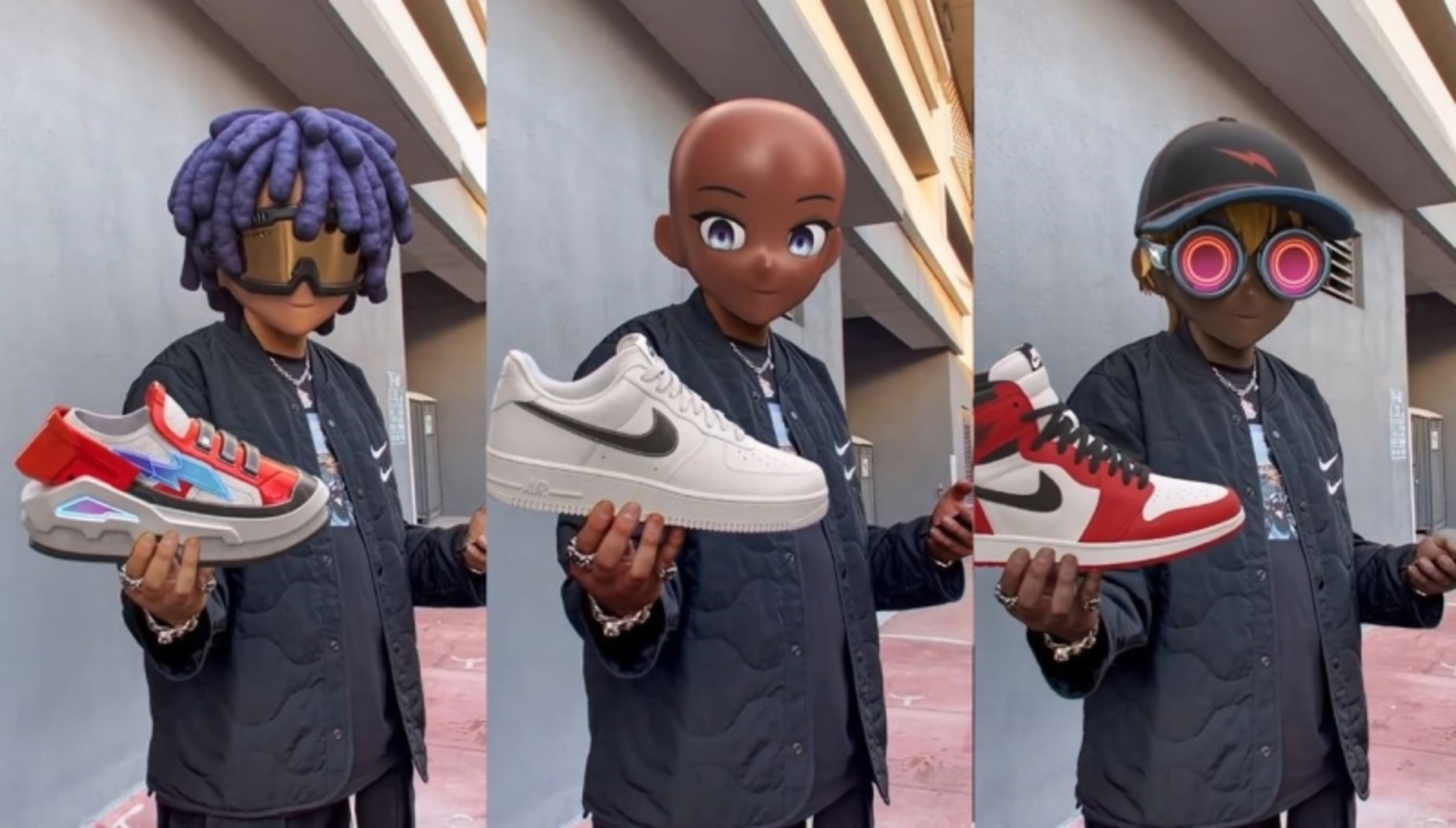 As a highly established brand, Nike is leading the charge in that direction, filing for virtual goods patents and creating virtual retail environments to sell those goods as it did recently by acquiring RTFKT, a company that creates virtual sneakers and collectibles for the metaverse.
The Next Great Leap – iCommerce
One of the largest sectors in the metaverse, according to Maury Rogow, CEO of Hollywood's Rip Media Group, will be retail, especially in the aftermath of the COVID pandemic that forced more people into buying goods and services online.
Data shows that the global e-commerce industry has grown by 25.7% between 2020 and August 2021 and further 16.8% by December 2021 bringing the global eCommerce sales to $4.921 trillion.
Faced with the fact that the average human attention span is 8 seconds, retailers were prompted to redefine and create new ways to interact with potential and existent customers and sell their products.
With consumers that are now getting accustomed to online shopping and socializing but also using immersive interactive and real-time content and AR filters, we can only expect to witness in the coming years increased Direct-to-Avatar (D2A) purchases, which means that digital products are sold and used only in the digital world.
That could also lead to the emergence of an entirely new branch of online commerce, so-called iCommerce (immersive commerce), which is buying and experiencing digital products on the immersive internet where creativity is a prerequisite to succeed.
Those activities will most likely occur in one of the many upcoming metaverse spaces where – and brands and agencies must remember this – business as usual will not get you very far.