Construction companies face many challenges these days, whether it comes to their businesses, attracting talent, or just drawing more customers. This is why many brands are looking to implement different social media post ideas for construction companies and achieve bigger engagement with online audiences.
The benefits of using social media for marketing construction firms include:
Better customer engagement
Improved customer relationships
Targeting a wider audience
Having marketing all year round
In this article, we look at 15 social media ideas that can help construction companies adopt and implement better marketing strategies.
1. Create a social media content plan
Promotion on social networks has become one of the most frequently used tools today. This approach allows you to achieve very high efficiency with relatively little effort and advertising costs.
Creating pages in popular social networks is not enough – you need to publish new posts and post other materials regularly. Otherwise, the promotion strategy will not give the desired results.
Most companies nowadays use a content plan to promote on social networks. A content plan can help brands promote on social networks as effectively as possible.
2. Aim to publish new material continuously 
For promotion on social networks to be effective, it is necessary to constantly publish new posts that users of social networks will read.
This provides regular traffic and allows you to increase the number of active community members and potential customers for your business.
But the characteristics of the audience of social networks are such that if you do not publish new materials for some time and do not flicker in the information field, the audience will forget about you. And this is precisely why a content plan is used.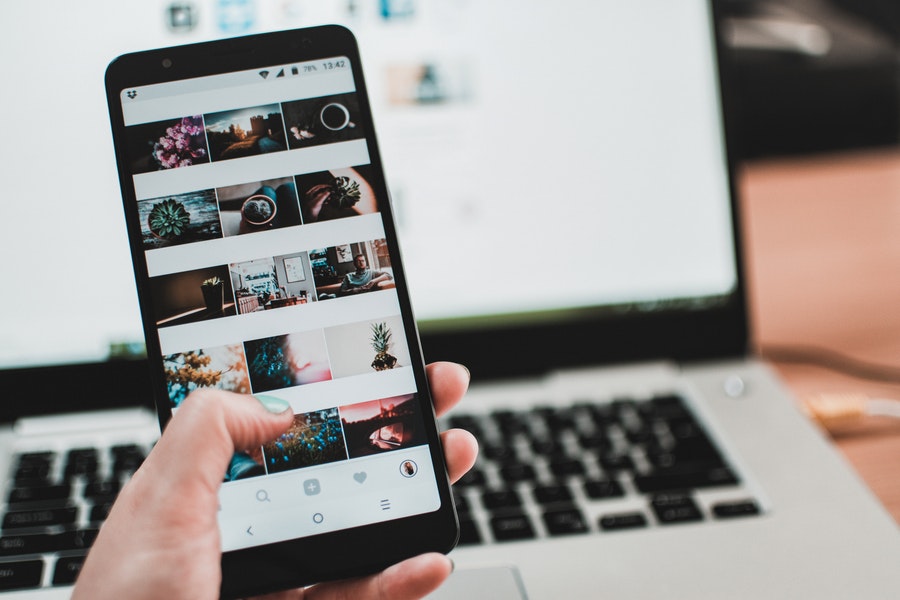 3. Plan according to your needs
In essence, the content plan helps you list topics for a blog, group, or public page on a social network, where, by day and with the time of the post, it is scheduled what should be published and when.
The content plan can cover different periods – from a week to several months, depending on the needs of the business, the accepted frequency of publications, and other factors. The content plan can be designed in any way.
The main thing is that it is convenient for content managers and marketers to come up with social media post ideas for construction companies
4. Take your time to craft a competent content plan
At first, it may seem like a content plan is an unnecessary add-on that only complicates the life of marketers and content managers. But in reality, this is not the case because a content plan is an excellent tool, without which competent promotion on social networks is simply impossible. Moreover, creating a clever content plan takes a lot of time. There are several reasons why you should have a ready-made content plan:
You can forget about the next publication – people tend to forget about specific tasks, and it may turn out that an important post on a blog or social network will not be published on time. And suppose we are talking about an ordinary publication.
In that case, this is not so bad, but if you need to inform about a new company action, publish a list of the winners of the drawing, etc., such forgetfulness can be expensive.
5. Create engaging social media posts
There is no need to invent a topic for publication every time – every post on a social network should be interesting for the audience and cover an exciting topic.
But inspiration is not always there, and sometimes it can be challenging to come up with what to write about this time.
The content plan completely solves this problem: all topics are scheduled for a certain period, and you only need to follow the order established in the plan.
6. Track the activity of your marketing team
You can track the team's activity – if several people are working on promotion in social networks, you should know who is doing what and posting where.
It is enough only to indicate who is engaged in each specific publication and by what time it should be ready.
Then the manager will always have the necessary information in front of his eyes, which is easy to control.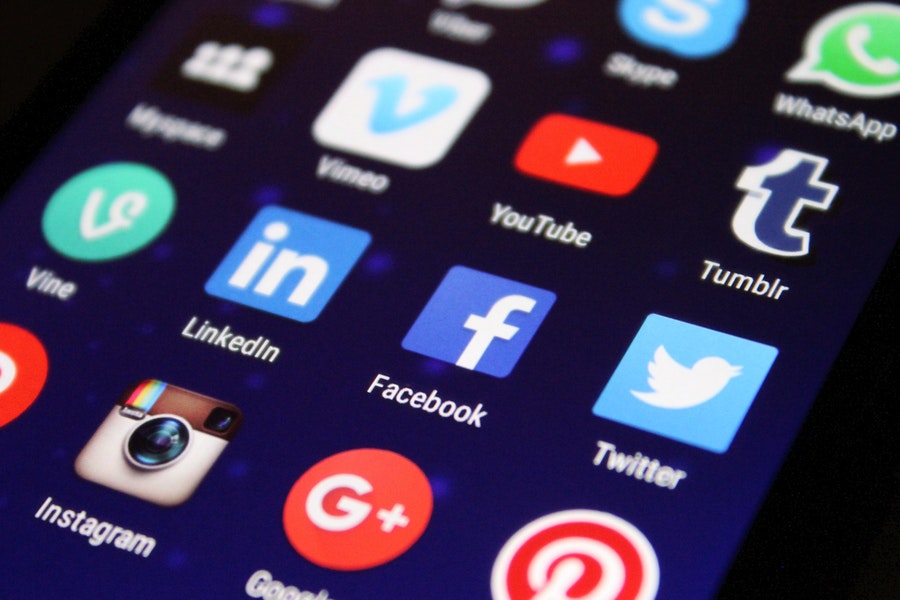 7. Develop strategies for brand promotion
As you can see, without proper planning, promotion on social networks will be significantly hampered and drastically lost inefficiency.
Drawing up a strong strategy for social media post ideas for construction companies is a rather important and responsible task. A good content plan should work for the image and reputation of your brand.
Therefore it should include various information: company news, customer reviews, reports on completed work, employee information, important events from the company's field of activity, expert articles, manuals, checklists, and more.
At the same time, there should be no bias in the direction of any group of publications, and information should be supplied in dosage not to overload the page visitors.
8. Determine which social networks are most relevant for you
Determine the social networks where the company will be promoted – the nature, subject matter of publications, necessary materials, etc., strongly depend on the characteristics of a particular social network.
For example, promotion on Instagram requires high-quality photos and a minimum of text information.
Promoting Facebook requires more saturated text materials with pictures and videos, promotion on Youtube is purely videos, etc.
9. Always plan ahead
Decide on the timing of the content plan – the minimum plan should include the next 7-10 days, but this is only suitable for small advertising campaigns, trial runs to assess the audience and the impact of posts on it.
More serious plans include 12 months – this period allows you to accommodate an already full-fledged campaign for PR.
Finally, long-term content plans can include a course of action for up to six months and cover a significant promotion period for a construction company in the market.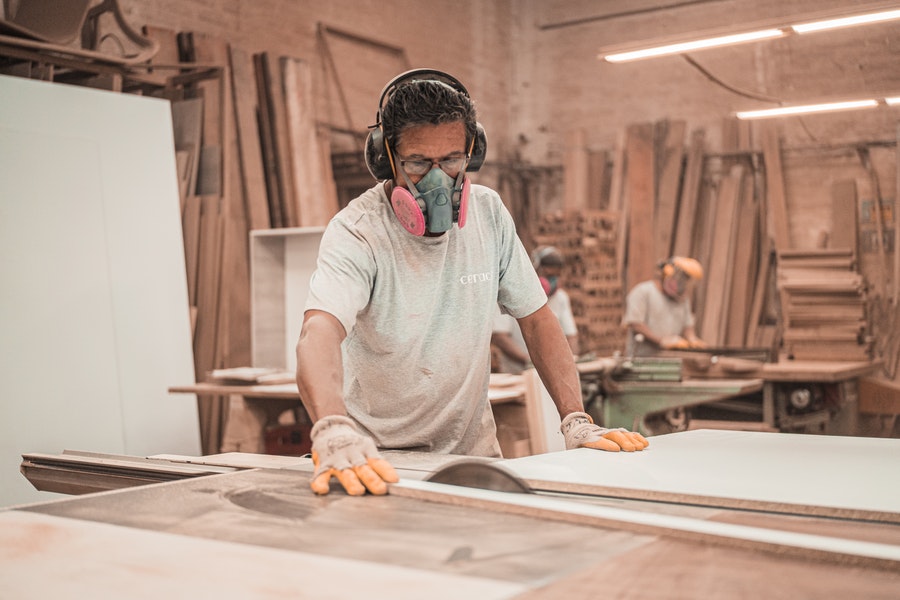 10. Identify relevant topics
Prepare a list of publications – depending on the approach used, these can be either specific titles and articles or indicative topics that will be clarified closer to the publication date.
For short content plans, article titles should be approved immediately, while only the main ideas can be thrown for long-term content plans.
If a team of specialists is working on promotion, you can directly divide the topics of publications between them and enter this information into the content plan.
11. Know when to post and where
Agree on publication time – it seems that it does not matter of principle to post materials on pages in social networks.
However, in practice, this is not the case: the attendance of a particular social network depends on the time of day, and the news feed of most social networks works so that it shows visitors only the most recent and relevant materials.
Thus, if a publication is posted, for example, at 10 a.m., and the peak of traffic on a social network falls at 8 p.m., many users will not see it unless they make additional efforts for this.
12. Use contextual advertising 
To launch contextual advertising of a construction company in Google, you first need to create a one-page website, decide on crucial queries and minus words. Set up the Google context for a specific audience and geolocation. Set up a budget, set up an advertising campaign, and drove off to withdraw orders.
The good side of contextual advertising is that it works immediately and quickly. However, the bad side is that as soon as the account runs out of budget, then advertising stops working.
Unlike contextual advertising, organic does not work immediately (it starts working after about 3-4 months of intensified sleepless nights), but the effect is good because no one has to pay anyone.
The user scores such a phrase as "apartment renovation" or "inexpensive construction of houses" and finds your site in a regular search. As a rule, such sites work much better and bring clients more than context. The budget for this type of promotion of construction services is also more expensive.
13. Divide your audience into categories
Think over in detail a content plan for a construction company, divide your target audience into categories, write articles, and then the moment will come, and your successful construction business will bring you profit.
You need to write original and helpful articles at a professional and expert level and post this information about your construction company.
14. Use social media to interact with your clients
Extensive detailed reviews posted on sites give a good return. When a user, for example, searches Google for "construction company review", he will stumble upon a positive review about your company and most likely will place an order with you.
In a way, this can also be seen as organic advertising. One of the important disadvantages is that no one in the world can guarantee that your site will be on the first page of Google, but it will still leave a positive image for your brand.
And sometimes, you need to have a presence at those social networks where you are relevant. For example, Instagram can bring clients for interior design but won't get you clients for complex turnkey renovations or concrete work. Facebook can bring you more than Instagram and Twitter combined – but this is only if you set up advertising correctly and carry out promotions in the right direction.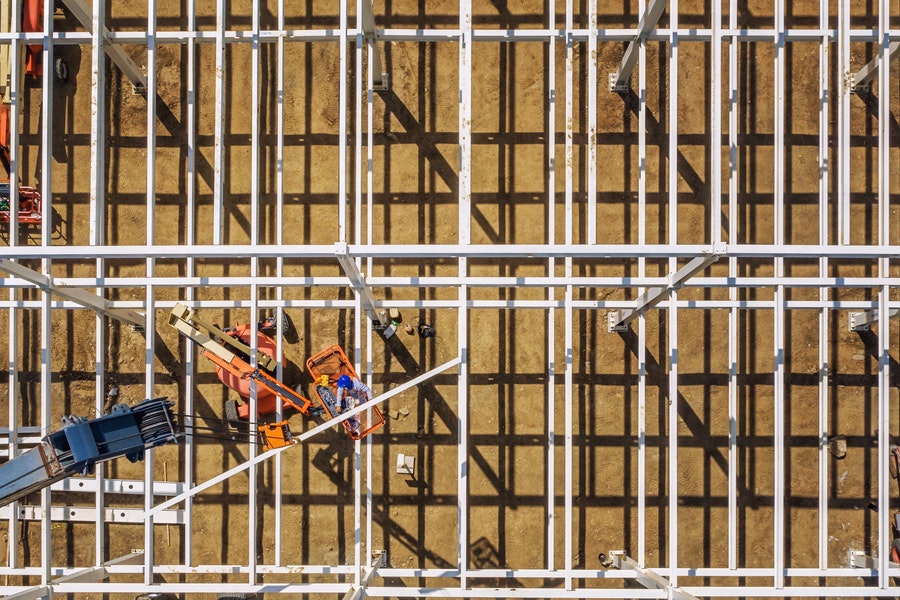 15. Remember why people are on social networks in the first place
People come to social networks for communication and entertainment and not to order construction services or turnkey repairs. Always have in mind that social networks are helpful only if you want to make your brand recognizable. When a potential customer needs the services of a construction company, they will remember your company on a subconscious level and opt for it.
Of course, there is no one hundred percent guarantee that they will order something from you there. Many marketers and construction advertisers are led by their naivety and lack of understanding of online advertising. Social media can either form an illusion or help market a unique brand, depending on its use.
Conclusion
First of all, the construction industry has great demand and competition. Everyone can't enter the market and stay at the top. Effective advertising of construction services costs a lot of money and a lot of time. However, with the help of these strategies in our article, you can save a decent amount of money and manage to promote your construction business better.