At the beginning of last year, the digital world entered a whole new Industrial Revolution, with NFTs (non-fungible tokens) alongside "metaverse" becoming the two most popular topics in business and technology. Just over a year ago, no one would even guess how these two exciting and wildly unfamiliar concepts would shape an entire industry.
British auction house Christie's set the trend and changed the fate of blockchain technology when it sold an NFT artwork for an incredible $69 million. One year later, marketers, investors, billionaires, and celebrities all over the world are riding the NFT wave, announcing and unveiling the launch of their own NFTs, proving that the digital assets are far from just an art collector's item.
What are NFTs?
An NFT is a blockchain-based digital file that allows "collectors" to own unique, limited-quantity artifacts that increase in value over time through a bidding process. It's cryptographically authenticated, which implies the author's identity has been verified. These non-transferable items, such as real estate or a valuable picture, can only have one formal owner at a time. These digital items are truly one-of-a-kind, thanks to unique identifying numbers and information.
Circling back to Christie's auctioning of Beeple's NFT, it's crucial to understand that not all NFTs are made equal and that not all of them can make you a millionaire. Experts and analysts estimated that in the sea of NFTs, only 1% will reach a price of over $1,500, while 75% of NFTs sell for less than $15. Many of them will not sell at all.
Still, don't let this discourage you to take part in the trend, but let it be a guide for you. Rather than blindly following the trend with NFTs for the money, pay attention to what the true value of being an NFT owner is and what else comes with it.
Redefining brand marketing
All that said, are NFTs worth the hype and what can a brand benefit from them?
Even though they're limited to collectible items like images, multimedia, video games, and virtual items, NFTs are versatile, and they can help brands boost awareness and allow for an improved user experience. This in turn can help businesses enhance conversions and intensify the engagement with their customers.
According to DappRadar, a digital analytics business that analyses NFT data across several platforms, the entire market volume created by NFTs in 2020 was $95 million. By the end of the second quarter of 2021, that value had risen to $2.5 billion.
With more and more brands and tech giants hopping in on the trend, NFTs are starting to outgrow crypto and become more mainstream.
Athletic attire giant Nike created NFTs of patented shoes called CryptoKicks, while Pizza Hut released a pizza NFT that made over $8,000 by selling digital images of pizza slices weekly, and Pringles created CryptoCrisp – a virtual chips flavor that sold for $2,000.
Reshaping the way we engage
Brands may connect with NFTs in a variety of ways, with the premise that this is an ever-changing landscape.
Today, most brands enter the NFT market by exploiting exclusivity. They exploit NFTs to launch a product or give unique admission to an event.
The luxury and fashion industries were among the first to get on the NFT bandwagon. Brands have begun to manufacture limited-edition NFTs or to reward their customers with NFTs that are linked to physical consumer experiences in some way.
Brands could also establish a presence in metaverse platforms (Decentraland and the Sandbox, for example), where they can own virtual land and sell products in the form of NFTs.
Certain brands may be able to generate totally new revenue streams if these metaverse platforms become more prevalent. Purchasing merchandise in the metaverse is similar to purchasing something in the real world. If you wear a specific brand of shoes in real life, you might want to wear them digitally as well.
For brands, this should only be the beginning. Ownership of a "piece" of a brand should come with limitless access and options for a customer to improve their user experience with the brand — users will ultimately demand it. In this way, NFTs and the metaverse will alter our perceptions of traditional consumer journeys. Consumers will want their digital and physical interactions with a company to be seamless. For example, you could buy a pair of shoes in real life and have them delivered to you via a metaverse platform, too.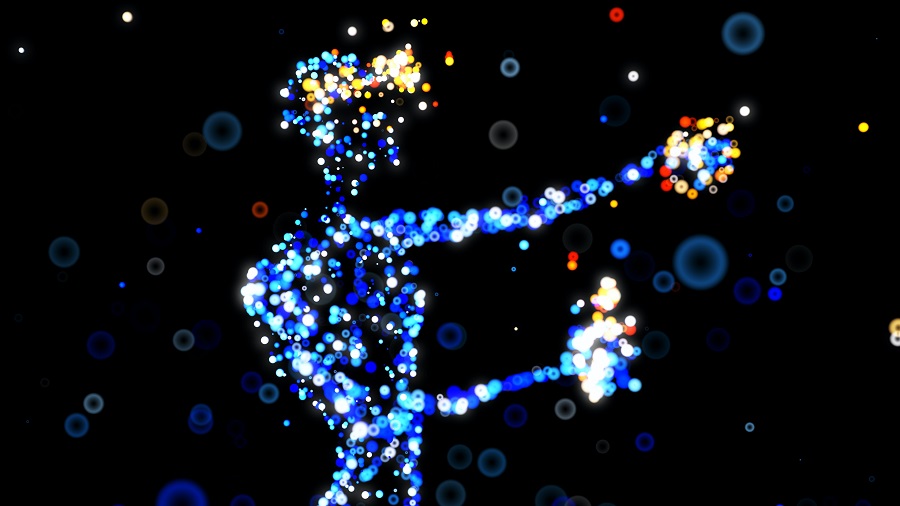 Final thoughts
NFTs are changing the way of distributing and monetizing digital media. With their fast-growing popularity, non-fungible tokens are shifting the ownership model to become creator-oriented. By eliminating middlemen in blockchain-based virtual contracts, NFTs allow their creators to profit directly from their viewers.
Making use of the new ownership model and digital asset monetization is taking the future of digital marketing into a brand-new direction and new heights, as we explore their unique properties and possibilities.