There is a great deal of verbiage in the realm of internet marketing. If you're not familiar with the industry, buzzwords like SEO, inbound marketing tools, PPC, conversion, and call-to-action might be confusing, and even if you are, there are certain phrases that may not strike you as all that different.
So, what actually is inbound marketing?
Inbound marketing is a well-defined marketing plan with step-by-step instructions and best practices. While many digital marketing methods, such as blogging and boosting SEO, are included in an inbound marketing plan, it is a structured approach that works to attract qualified visitors and produce leads.
It's a long-term, comprehensive plan that includes a lot of precise phases. We view inbound marketing as a mindset that prioritizes consumers, and digital marketing methods aid in achieving that goal.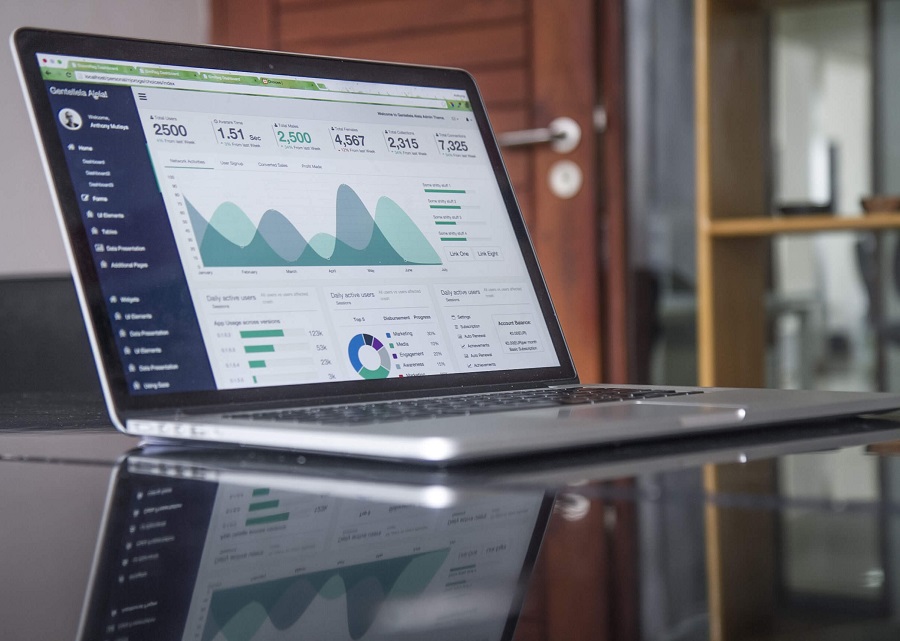 The five pillars of inbound marketing
1.     Attract traffic
The initial stage is to get people to visit the company's website. Instead of focusing on bringing in a large number of visitors, focus on bringing in quality users that fit your perfect customer description or the so-called buyer persona. This can be done in various ways, such as optimizing your website to appear higher on search engines using SEO; content marketing to offer valuable insights to your customers thus reinforcing the process; and lastly – making use of social networks to reach more audience.
2.     Conversion
You want a user to leave their information on your website so that they may become a lead and get information from you in the future.
The traditional technique for converting users into potential customers is to provide them with valuable content in return for completing a form. However, there are a variety of alternative choices, like giving test demos, meetings, or communicating with them by phone or chat. In any case, the goal is to obtain their information and enter it into your database.
3.     Analysis
Without a plan to evaluate and analyze the results, no inbound marketing strategy is completed. You'll need to carefully identify the KPIs (key performance indicators), which are the most important metrics for determining whether or not your approach is working.
Periodic controls are also required to examine the findings and, if necessary, change previously defined measures. This will help you strengthen your inbound marketing approach.
4.     Marketing automation
This inbound marketing pillar is built on systematizing the process of communicating with prospects until they convert into customers, which can be done through two methods – lead scoring and lead nurturing.
Lead scoring is a strategy that involves creating an evaluation system that allows you to objectively analyze the chances of a lead becoming a customer.
Lead nurturing is the process of creating a series of automated processes to provide appropriate information to your contacts depending on their requirements, based on the score achieved and the attributes of the lead.
5.     Loyalty
When you turn a lead into a customer, the process isn't over. The next stage is to use loyalty methods like newsletters, discounts, and incentives to entice this customer to stick with you for as much as possible.
Maintaining a customer is far less expensive than getting a new client from the beginning, thus creating an efficient loyalty plan is tremendously useful to the organization.
Why do you need to use inbound marketing for your business?
With 3.5 billion Google searches on a daily basis, you can be confident that your potential customers are seeking something as well. People naturally tend to click on the first three organic search results.
Whether your consumer base is local or global, inbound marketing initiatives may land you on the first page of search results. Customers who want to buy anything from a store will first look for information and then go to a nearby store.
With the support of inbound marketing technologies, internet firms may certainly increase their conversion rate. Consumers prefer to learn more about products and services via online content rather than traditional marketing, according to 70 percent of respondents.
Over 65 percent of customers watch marketing videos, and over 96 percent want more material from industry leaders. As a result, businesses must engage in more inbound marketing.
Remember that 90% of individuals looking for info online have already made up their minds. You just have a little probability of persuading them to buy anything or use a service.
To access new markets, explore them, and stay in them, businesses require long-lasting and cost-effective marketing strategies. Traditional marketing operations will not be able to reach these clients. This is why inbound marketing is so important.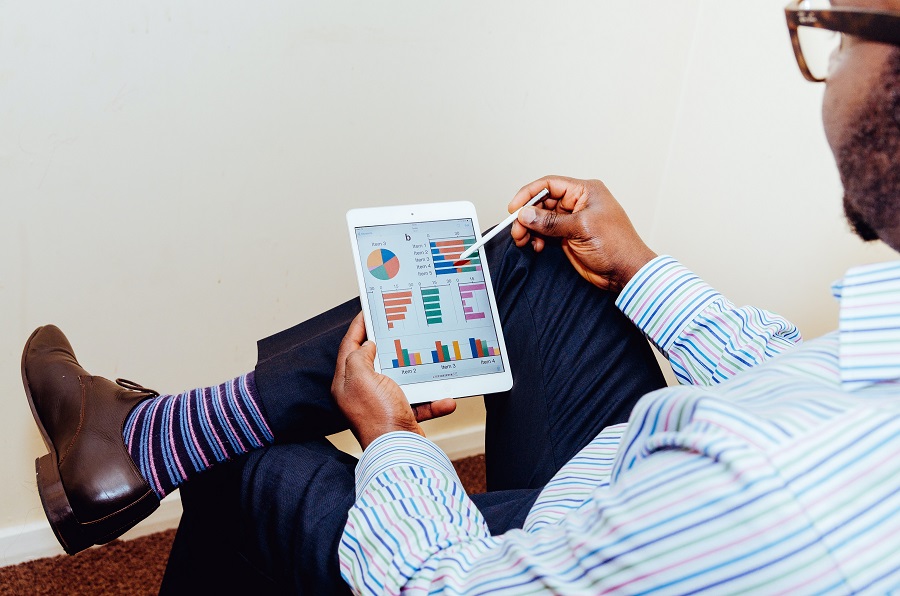 What are the best inbound marketing tools on the market?
Now that we've covered all the bases revolving around this marketing strategy, let's discuss the tools that will make your life so much easier.
With a plethora of software apps and tools on the market, it may be overwhelming to pick one so here's a breakdown of the most popular inbound marketing tools and what they do.
Through content marketing and web marketing, SEMrush can increase your online presence. Businesses demand tools to design, administer, and track campaigns and their outcomes. SEMrush is one of the most effective SEO and PPC tools available. This tool offers features like advertising research, deep-link analysis, keyword research, traffic analytics as well as organic research and is trusted by over 3,000,000 marketing professionals worldwide.
SEMrush is available in three packages: Pro (Pro ($119.95/month), Guru ($229.95/month), and Business ($449.95/month), as well a free trial version.
For new users who are unfamiliar with inbound marketing, HubSpot inbound marketing is the ideal option. Offering features such as marketing automation, lead management, call-to-action, CRM integration, and website SEO, HubSpot can automate the most routine tasks. Its capacity to store all data in one place makes deep analysis easier. It features a multi-factor authentication method and is very secure with encryption of important data.
HubSpot Marketing is available in three packages depending on the size of your business and your budget: Starter ($45/month), Professional ($800/month), and Enterprise ($3200/month), in addition to a free demo or trial.
Ahrefs is a superb SEO tool that, like SEMRush, offers keyword research, SEO insights into rivals, SERP analysis, and more. Nevertheless, it's primarily favored by SEOs for backlink analysis and research.
A tool like Ahrefs is essential if you're actively participating in backlink acquisition operations or are planning to start one. While Ahrefs' keyword database isn't as extensive as SEMRush's, it's still a great option for keyword research, and their Chrome addon is a fantastic tool.
Ahrefs is available in four packages: Lite ($99/month), Standard ($199/month), Advanced ($399) and Enterprise ($999).
Hotjar is a great inbound marketing tool that offers different features like web analytics, buyer journey mapping, customer survey URLs, and more.
With Hotjar, you can keep track of the funnel's performance. In comparison with competing applications, it has more functionality. This program records the user's mouse clicks and the moment at which they become uninterested and depart the page. On some sites, you may even display surveys. It's ideal for in-depth research on user behavior and attracting new clients.
Hotjar is available in four packages: Basic for free, Plus ($39/month), Business ($99/month), and Scale ($389/month).
Google Analytics provides data on clicks, page views, bounce rate, session length, traffic source, and general website performance for your leads and customers. This type of tool may inform you how well your inbound marketing efforts are functioning, such as who is reading your material and how they are doing so.
Gathering all of this information allows you to optimize your content so you can continue to make more personal connections, which will help your business grow.
Google Analytics tools are free to use.
Final thoughts
You can come up with new strategies to use inbound marketing tools to help your company expand. Look for new tools and insights to help you use modern tactics and reap the rewards. Any strategy you've been doing to get consistent results may be improved with the addition of new tools to the marketing department.
Inbound marketing tools, in the end, improve your brand's exposure and reputation, resulting in increased visitors to your website.