In an effort to highlight the extremes businesses will go to grab a slice of the next big thing – the metaverse, the world-renewed Dutch brewing company Heineken has created a virtual beer that was launched last week in a virtual world.
The launch during which the beer was promoted as a legitimate virtual product took place in its virtual brewery in Decentraland – a virtual world owned by its users – and was attended by real journalists who were treated to pixilated lobster and caviar, enjoyed the performance of the virtual DJ and Heineken gear- dressed dancers and were rubbing shoulders with Heineken ambassadors, including Thierry Henry,
Known for the uncompromising quality of its world-famous beer in the real world, refined from decades of brewing innovation, the company has implemented the same brewing expertise, that went through a high-tech transformation, to take on the metaverse.
The world's first virtual beer
Heineken has always been passionate about natural ingredients, but in the metaverse, the brewery has replaced its special A-yeast with the finest, 100% computer-generated ingredients – A pixels. Heineken Silver beer is being advertised as "extra fresh, with no calories, no hidden ingredients…and NO beer".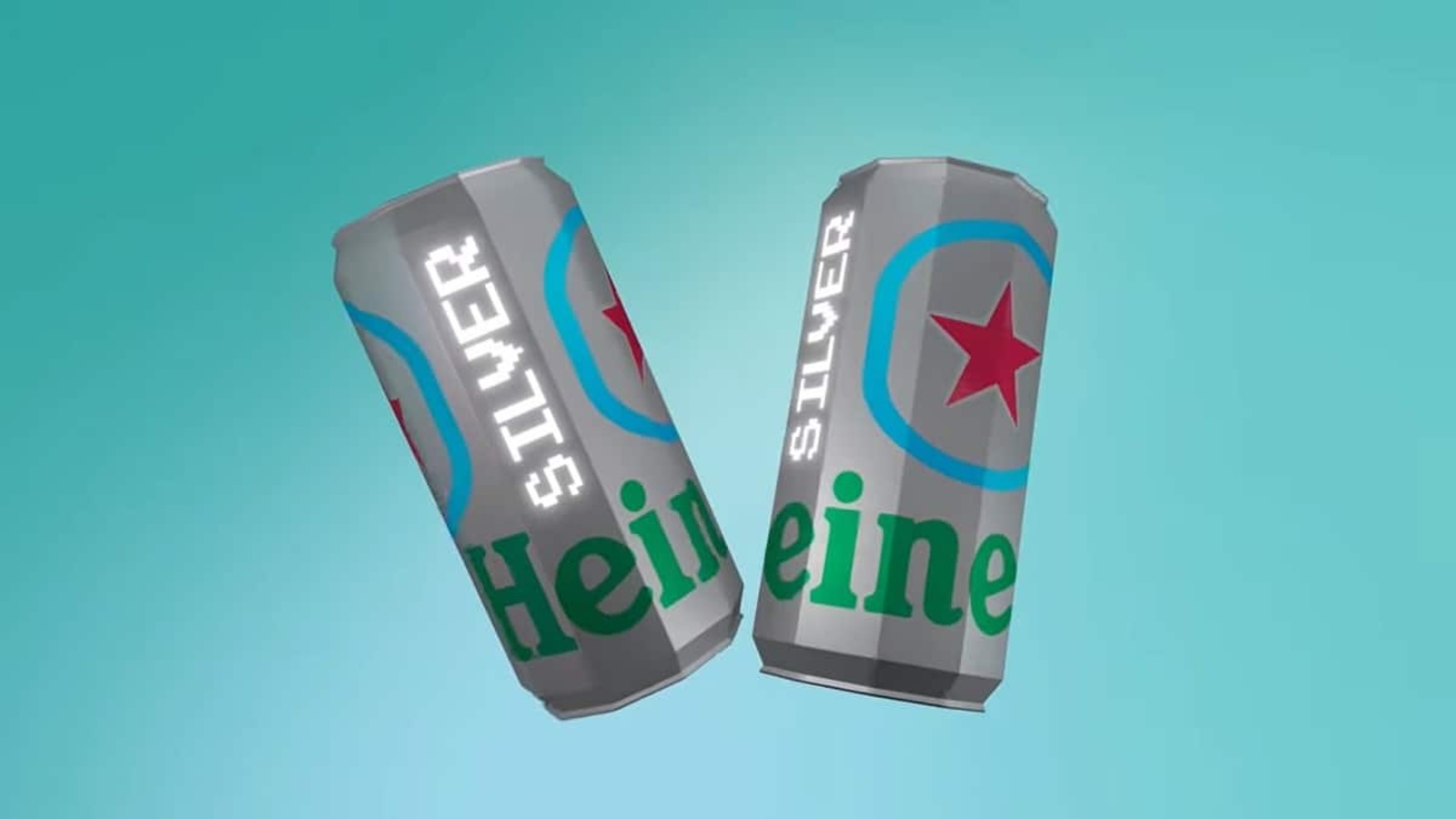 According to the company's info, "Heineken Silver is brewed with the freshest, 100% purified pixels, tripled-filtered through firewalls, and uploaded with 5 million megabits per second."
The virtual beer is brewed with Binary Coded Hops grown by NPC (non-player character) farmers, the brewing process is overseen by Heineken's dedicated Virtual Brewing Assistants.
'Intentionally bizarre'
The launch of the virtual beer, an experience described by one attendee as surreal, was an ironic joke that pokes fun "at us and other brands", Heineken's global head of brand, Bram Westenbrink has said.
Westenbrink mocked the eagerness of the businesses to jump into the metaverse with products that are best enjoyed in the real world, pointing out that although it brings people together in a light-hearted and immersive way, metaverse it's just not the best place to taste a new beer.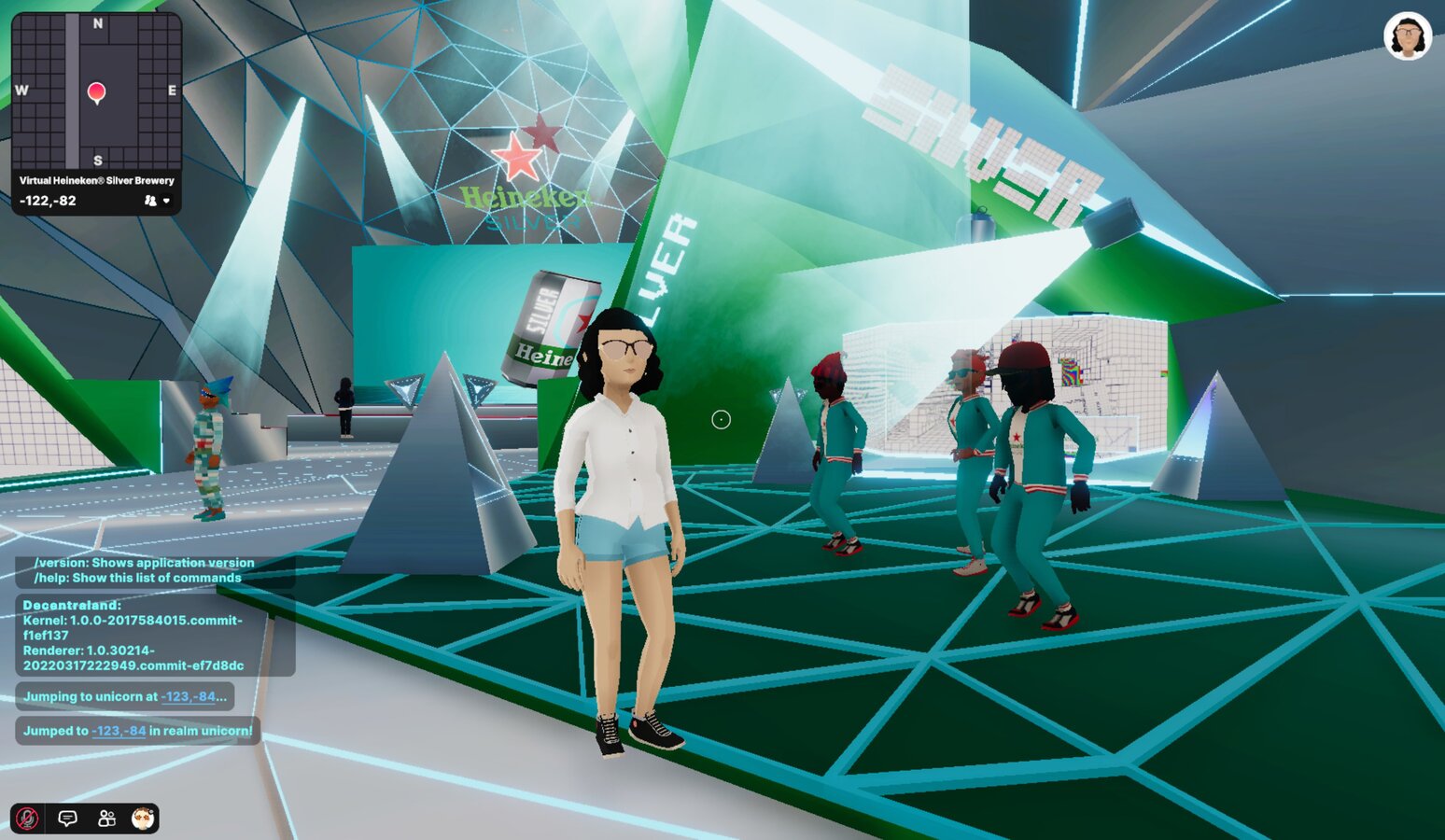 Immersive Wire's editor Tom Ffiske, who attended the virtual beer's mock launch, described the experience as surreal, noting that it made him feel a bit perplexed by the end because he wasn't sure if it was intentionally bizarre or not.
He described the whole experience of entering Decantraland's brewery where he talked to the bouncer, who asked him about his age, and then ran into an array of interactable items, including a tasting card, and a group of people that, just like him, were confused about the experience and were unsure what to do.
Extra attention paid
However, it turns out that Heineken has dedicated quite a lot of attention to this "self-aware idea", as Westenbrink described it since they've built a full-scale promotion campaign for Heineken Silver.
Customers can try the Heineken Silver virtual beer in the Heneiken's virtual brewery in Decentraland on their desktop or laptop or use its new AR filter on the popular social platform, Snapchat.
Heineken even decided to add a little more flavor to its virtual Heineken Silver and the metaverse partnering with the self-described long-time lover of Heineken J. Demsky, the Spanish self-taught street artist who helped them design parts of the Heineken Silver's virtual home.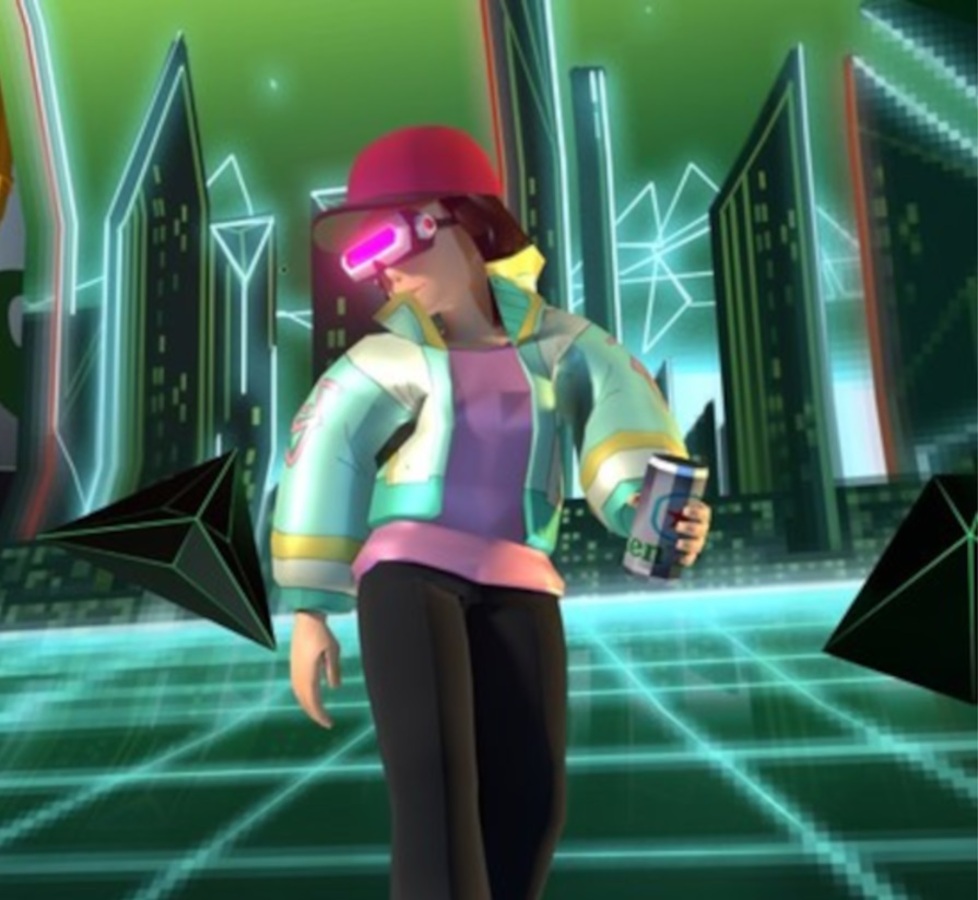 Demsky, who described the launch as fun and unique, said he hopes that people would love his interpretation of what virtual Heineken Silver could be like if it had a flavor.
He underlined his efforts to offer people a way to artistically understand what a virtual drink could taste like, especially when all the pixels and technology are combined together.
It's inevitable that one wonders what it would be like if they actually made the Heineken Silver, which is only available to visitors to Heineken's virtual brewery in Decentraland, but who knows, maybe one day we'd be able to hold and taste virtual Heineken Silver in the real world if they're able to 3D print the product.