Thinking of its users that can't make it to their local holiday market in person this year, Snapchat will enable them, starting on Black Friday (November 26), access to an AR holiday market featuring immersive experiences from six big brands.
Snap e-commerce data shows that 72% of Snapchat users plan to do shopping this Black Friday and Cyber Monday, which marks the beginning of the final shopping push of the year, with 79% of them showing interest in using AR to try on or visualize products they'll buy.
According to another study Snap conducted with Deloitte, Snapchatters shop online 20% more than other consumers with 2 in 3 Snapchatters planning to spend as much or more in 2021 as last year.
The initiative aims to present Snap's evolving and significantly appealing eCommerce tools to businesses seeking to reach younger consumers while aligning themselves with the digital shopping engagement latest trends.
Next Level Shopping Experience
People would be able to browse products and snag holiday deals on the Snap Holiday Market offered by Coca-Cola, Hollister, Prime Video, Under Armour, Verizon, and Walmart – each having custom AR spaces on the app – accessing via the Lens Carousel and the "For You" tab in Lens Explorer.
The integrations will provide the users with dedicated product showcases – such as interactive and Try-On elements – along with up front branding for each brand.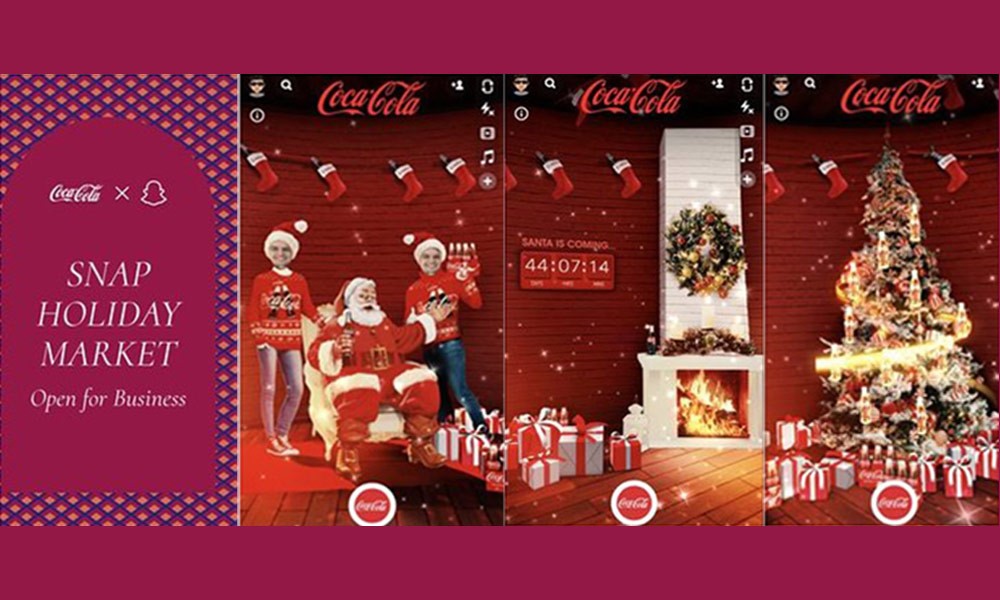 Shapchat holiday market will allow its users to enjoy different experiences depending on the brands' offerings such as taking a photo with Santa at the mall, virtually recreated in Coca-Cola's AR room or to explore Hollister's winter collection in a custom virtual retail space and make a purchase later on a microsite linked to its AR room.
They can also purchase activewear for the winter sports season under Armour's ice-covered AR stadium or hunt for holiday deals in Verizon's AR treasure and make purchases directly through the lens.
In addition to the holiday market, fashion and beauty brands including American Eagle, Fendi, Dior, Kaja Beauty, NYX Cosmetics, Shein, and Tory Burch, which have partnered with Snap on AR try-on and eCommerce lenses for the holiday shopping season, will be running AR shopping Lenses.
Luke Kallis, VP of US advertiser solutions at Snap, said in a statement that the holiday shopping season has always been a critical time for brands to engage with consumers and Snapchat has offered them the most personal, immersive, and effective way to do so with its augmented reality platform.
Expanding AR Capabilities
The AR shopping stunt comes at a time when Snap reported new record usage of its AR lenses- over 6 billion plays daily, up from the recent average of about 200 million users engaging daily.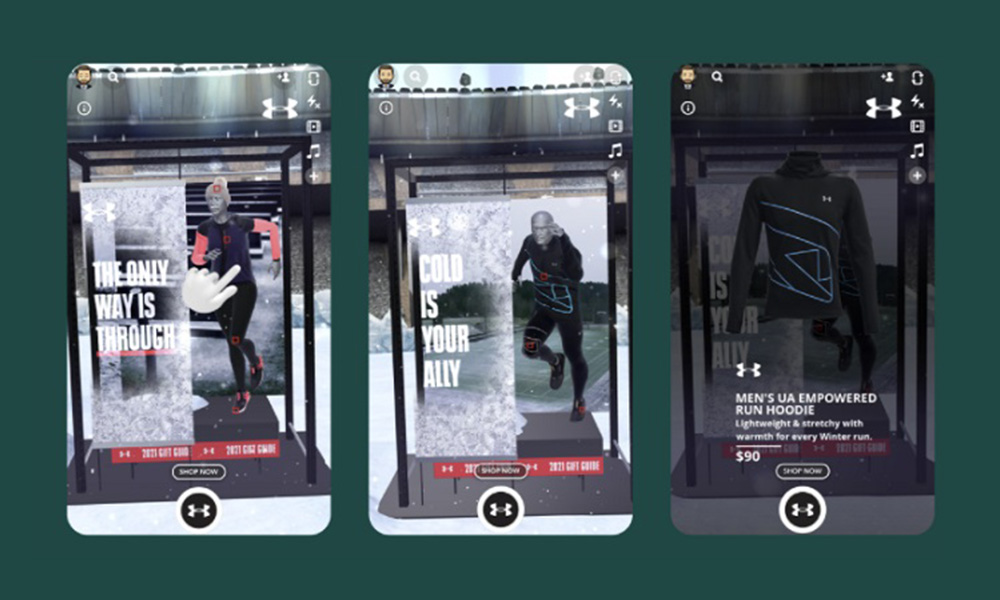 In order to help Snapchatters discover the lenses, Snap will also run ads between Thanksgiving and New Year.
The immersive experiences of the Snap Holiday Market will be followed by Snapchat's new out-of-home marketing campaign as a further push for the season, inviting NYC Snapchatters to "Scan to Shop" on Snapchat, which will activate these new AR Lens experiences via various Snapcodes.
The campaign will launch on December 6.
The tech company launched in October its brand studio Arcadia aimed at helping brands use AR on and off Snapchat after partnering with WPP earlier this year to help brands build AR-based experiences focused on e-commerce.